Innovalia Association is a private and independent technological centre that was created by Innovalia Group in order to articulate a critical mass capable of successfully achieving its long-term research ambitions and strategic objectives. Innovalia is an alliance for technology-based SMEs with headquarters in Spain. It has international presence with offices in Basque Country, Madrid, Catalonia, Canary Islands , Europe, Asia, the Middle East, and Central and South America.
Since its foundation, Innovalia Association has developed a special sensitivity for and awareness of the particular characteristics of technology-based SMEs.
Today, it has become a leader in the R&D area by and for SMEs in Spain. It also offers solutions for facilitating international innovation processes aimed at SMEs. As a technological agent of the Basque Country Technology Network (Innobasque), Innovalia brings together the skills, laboratories and resources of the companies that founded the association.
Innovalia Association's vision is to ensure that technology and innovation become a key instrument in business development.
It proactively collaborates with its customers to discover the motivations and dilemmas that must be responded to in the future. It researches new technologies and materialises new solutions that enable companies' businesses to be developed sustainably.
Innovalia Association's mission is to generate, promote and transfer first order multidisciplinary intellectual capital in order to actively contribute to the sustainable and international socio-economic development of companies, especially SMEs.
This mission is developed by jointly deploying three strategic elements: technology research and development of an industrial nature, corporate cooperation and market orientation, deepening talent, knowledge, autonomy, commitment and the personal, social and ethical responsibility of Innovalia's team of researchers.
 INNOVALIA ASSOCIATION
develops ICT, Innovation Management and Meso, Micro & Nano-Technologies, parameterized according the needs of each of the business units:
Fundation of Innovalia Association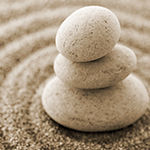 Leading national strategic projects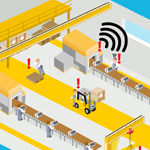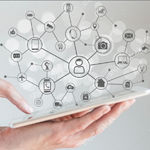 At the vanguard of the European innovation: EFFRA, FoF, Future Internet
A technological reference