I4MS is a European Community initiative for the manufacturing sector and, specifically, for high-technology SMEs, to enjoy the most innovative advances in ICT. Europe's competitiveness in this sector depends on its ability to deliver highly innovative products that offer and integrate advanced ICTs. In I4MS, European innovators are connected through the value chain to adopt new technologies in the entire production process, from design and engineering through to laser-based production and industrial robotics.
THE ROLE OF THE INNOVALIA ASSOCIATION
Innovalia coordinates the support action for the I4MS initiative and is responsible for activities for creating the multiplier network in Europe, for fostering participation of SMEs and their access to the technologies.
European Innovation Ecosystem as a Gate for Supporting FoF Research and Experimentation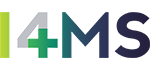 Start / End : 07/2013 – 06/2015