Technarte Bilbao arrives at the Euskalduna Palace as the essential event to understand the art that finds its inspiration, its tools and its territory in technology and science.
Innovalia, organizer of the Conference, has positioned Technarte not only as a reference meeting for artists, developers and creatives, but also as the only event that hosts artistic-technological developments. Bilbao will become the world meeting point of art and technology, where the 13 international artists will show their works and artistic careers where technology is the main element of the productive processes.
The Technarte Conference during the 16th and 17th of May 2019 will gather artists, designers and researchers from all around the world in a meeting that celebrates its XIV edition. Synchronized dancing with drones, artificial intelligence algorithms that are capable of creating art or holding discussions, 3D printing applications in fashion and glass smelting, paintings that come to life, sound passages inspired by Venice or the data flow from a stem cell to Twitter, are some of the examples of the broad thematic variety of the selected papers.
Among other great exhibitions, Technarte give you the opportunity to meet Tavs Jorgensen, a Senior Research Fellow at the Centre for Fine Print Research at University of the West of England's Bower Ashton Campus. He maintains an active creative practice with work exhibited at leading venues including the Saatchi Gallery (London), Pushkin Museum (Moscow), Museum of Art and Design (New York), Christie's (London) and Salone de Mobile (Milan). Jorgensen's paper reports on a new research initiative, which through interdisciplinary research seek to explore applications for glass investment casting with 3D printed mould patterns. The research Glassworks also explores how complete design and production workflows can be established that links analogue craft skills with 3D printing and also other digital technologies such as virtual reality drawing, 3D scanning and parametric modelling.
Technarte will also present TECHNARTE LIVE a unique artistic collaboration between the live painter Akiko Nakayama and musician Federico Dal Pozzo who will join together in a truly mesmerising performance.
Akiko Nakayama is a painter who depicts the beauty of conveying energy metamorphosis through several media such as installation, photos and performance. She combines the energy of movement and the vibrance of colors, so pictures are brought to life. "Alive Painting" is a live performance of dynamic changing picture and sounds. During the performance, people concentrate on altering the beauty of blending paints and philosophical meanings. Her work an abstract metaphor of various aspects of nature through the use of colors and fluidity and attempts to celebrate the moments of beauty amidst the ephemerality of life.
In the other hand, Federico Dal Pozzo, born in Venice is an electroacoustic composer and musician, he studied drumming, audio recording, music production and wave field synthesis in Italy and USA. He has worked with dance and theater companies and toured several countries. "Untitled_V N Z" is a real-time A/V performing concert dedicated to Venice and its sound. A sound that vibrates of water, stone, fire, metal, all of which in a continuous movement of sensorial and mnemonic evolution.
Time becomes water that collects reflexes of our hearing and later absorbing to design a story of echo in new notions of forms.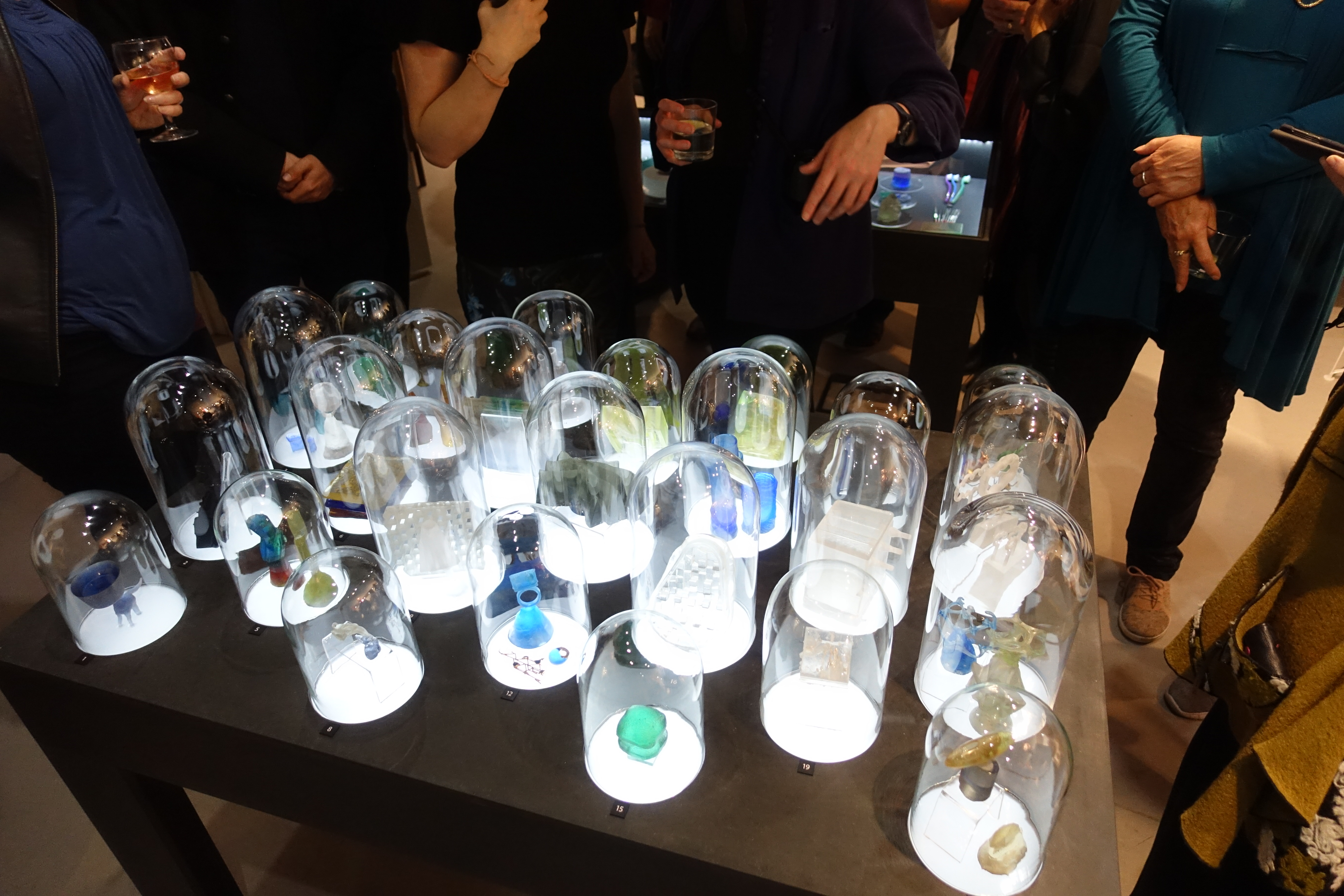 Glassworks from Tavs Jorgensen – will be available at Technarte