Boost 4.0 is the biggest European initiative in Big Data for Industry 4.0. With a 20M€ budget and leveraging 100M€ of private investment, Boost 4.0 will lead the construction of the European Industrial Data Space to improve the competitiveness of Industry 4.0 and will guide the European manufacturing industry in the introduction of Big Data in the factory, providing the industrial sector with the necessary tools to obtain the maximum benefit of Big Data.
THE ROLE OF THE INNOVALIA ASSOCIATION
Innovalia Association leads the project and is responsible for the pilot's description, adaptation and execution plans. Innovalia is also in charge of the impact analysis and KPIs, and develops the annual communication and dissemination plan.
Big Data Value Spaces for Competitiveness of European Connected Smart Factories 4.0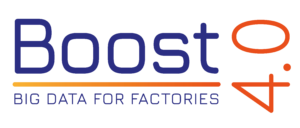 Start / End : 2018 – 2021