FITMAN's mission is to provide FI-PPP (Future Internet Public-Private Partnership) with 10 industrial Case studies in different sectors in the domains of the Intelligent (Smart) Factory, Digital and Virtual, in order to test and evaluate the suitability, usability and flexibility of FIWARE Generic Enablers. FITMAN also develops its own set of software components (Specific Enablers) to meet requirements in the area of manufacturing.
THE ROLE OF THE INNOVALIA ASSOCIATION
Innovalia Association is part of the FITMAN Core Consortium, as well as the coordinator of case studies and the Digital Factory platform. It is also technological partner on the TRW case study (automotive sector) within the Intelligent Factory.
Future Internet Technologies for MANufacturing industries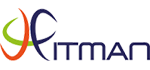 Start / End : 2013 – 2015