DESTRIERO proposes the development of a tool for evaluating requirements and structural damages in areas affected by disasters, which provides support to reconstruction by integrating data from different sources, interoperability of information between entities and systems, together with tools and methodologies for analysing the information, defining priorities, making decisions and designing recovery plans.
THE ROLE OF THE INNOVALIA ASSOCIATION
Definition and design of the data model for interoperability and creation of the ontology for the semantic interoperability of data sources. Planning and coordination of dissemination activities of the results.
A DEcision Support Tool for Reconstruction and recovery and for the IntEroperability of international Relief units in case Of complex crises situations, including CBRN contamination risks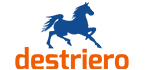 Start / End : 09/2013 – 08/2016