The purpose of the UniverSEC project is to develop an extended SGSI system architecture that also enables evaluation of the compliance of security standard parameters in information systems, to provide quantitative information related to the security guarantee, all in real time. To this end evaluating the methodology, profiles, patterns, metrics and features of the system overall in the area of critical infrastructures.
THE ROLE OF THE INNOVALIA ASSOCIATION
Innovalia participates in all working groups especially applying its knowledge in the conception of modular, flexible, scalable and open architecture, taking into account the different user requirements, as well as the analysis of the state-of-the-art carried out. Innovalia actively works on implementing the specified components and contributes its experience in the marketing and promotion phase of the project.
 Cockpit for continuous monitoring and auditing of the security of open communication infrastructure operations based on Security Assurance Profiles (SAC) TR 187 023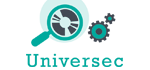 Start / End : 10/2012 – 09/2014

The IPT-2012-1033-390000-AR Project has been funded by the Ministry of Economy and Competitiveness.