The purpose of the ComVantage project is to develop a decentralised and secure inter-business collaboration environment from an efficient and flexible platform that enables organisations to act as virtual companies. With a name to adapt to workers' new characteristics, ComVantage focuses on mobile devices. Information from different sources is stored and shared through Linked Data (web 3.0).
THE ROLE OF THE INNOVALIA ASSOCIATION
Innovalia works on developing an advanced collaboration model that responds to the key challenges of the project, such as the scale of interaction, roles and the interaction of stakeholders in an environment focused on product, multi-domain operation and dynamism in generating the access profile.
Collaborative Manufacturing Network for Competitive Advantage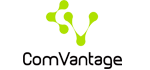 Start / End : 08/2011 – 08/2014