The objective of FABulous is to promote corporate innovation ecosystems and entrepreneurial web sites for the 3D printing sector in Europe; bringing together the resources of the Internet of the Future, infrastructures and investors with innovative and entrepreneurial stakeholders in the area of creative industries, manufacturing, logistics and services based on content establishing the European Network of Manufacturing Innovation Labs, increasing support services in the area of 3D printing digital businesses.
THE ROLE OF THE INNOVALIA ASSOCIATION
Creation of the FABulous community and integration with the FI-PPP. Promotional material for VC, SMEs and entrepreneurs. Preparation for and follow up of the Open Calls. Technical support on FI technology/resources, and support in the design of experiments and infrastructures.
Future Internet Web-Entrepreneurship for 3D Printing Virtual Fabrication in Europe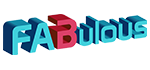 Start / End : 2014 – 2016